The Most Budget Friendly
Business Hotel
in Thane

The Most Budget Friendly
Business Hotel
in Thane

The Most Budget Friendly
Business Hotel
in Thane
The Most Budget Friendly
Business Hotel
in Thane

The Most Budget Friendly
Business Hotel
in Thane
Thane has been one of the fastest developing cities in the country and is increasingly becoming the preferred choice for commercial as well as residential establishments. Thane is the largest and most beautiful township, balanced with nature, luxury, and modern amenities.
It is nestled with the serene backdrop of the Yeoor hills and Ulhas river. The city is lined up with educational institutions, luxury showrooms, entertainment hubs, and the finest hotels. With the right balance of nature & urbanization, you can explore all around while staying in one of the best hotels in Thane.
You'll need a hotel that offers ample services, as well as a location convenient for the city's main commercial destinations.
Hotel Alka Residency is a hotel designed with everyone's comfort in mind. Our concept is to provide remarkable, low-cost, high-quality hospitality services to the middle class & budget travellers. It is situated at one of the most easily accessible locations in the district of Thane, which is adjacent to Mumbai & Navi Mumbai.
Hotel Alka Residency is located in a rapidly developing residential-cum-commercial area. This hotel is preferred by businessmen to budget travellers and known as the Best Budget Hotel in Thane. It is just a minute walk from our hotel near Thane railway station as well as a bus station and close to all the essential offices and shopping arcades. We will bring you to a new world of comfort and value, with our most exceptional amenities and hospitality.
We are one of the premier budget hotel in Thane, India offering the finest amenities and unparalleled hospitality to all our guests to enjoy the most comfortable stay and enjoy the vibrant Mumbai style of life and activities.
Hotel Alka provides superb lodging at the most reasonable rates. Our guests can enjoy free high-speed Wi-fi, 24/7 room service, and plenty of benefits for a comfortable stay at our hotel in Thane.
This budget hotel is extremely well connected for guests to travel from anywhere in Mumbai & Navi Mumbai city, mainly for hotel rooms near Mulund and near Mindspace Airoli by both rail & road due to its proximity to the railway station and the highway.
The hotel comprises of 30 tastefully decorated A/C rooms / Restaurant & 2 medium-sized banquet halls in thane, i.e. 'The Phoenix room' & 'The Dolphin Room' ideal for corporate meeting events, weddings, parties etc. We offer a unique selection of accommodation from A/C to serviced rooms as per the needs of the guests.
The hotel takes pride in being able to provide the best-designed rooms clubbed with unparalleled hospitality to its guests within the budget hotels in Thane category resulting in a long list of returning satisfied guests.
Our hotel rooms is designed to pamper you in every way with beautiful interiors, exceptional cuisine, and classic lightings.
Hotel Alka Residency has a set of experienced chefs in a restaurant that offers delicious multi-cuisine dishes with authentic flavours at any time of the day. Our hotel is merged with an in-house bar and a sports quarter arena to relax while enjoying a drink with your friends
Thane Railway station, bus depot, market place, theatres etc. are all located within less than half a kilometre, whereas Mumbai Airport is 18 km, all major exhibition centre is easily accessible from the hotel with good connectivity of transport.
The famous exhibition centres in Mumbai like Bandra Kurla Complex (BKC), and Vashi ( Navi Mumbai ) Exhibition Centers are close to the hotel which is known for hosting international exhibitions, large trade fairs, and music concerts, etc.
Don't forget to visit the most famous scenic "Upvan Lake" known for hosting the famous Sanskruti Arts festival annually. A statue of Lord Shiva is placed at the centre of the lake to measure the depth.
Talao Pali lake is just 2km away from the city centre which is popular for boating and horse rides. It is famous for its oldest Kopineshwar temple which is dedicated to Lord Shiva.
We are a team that believes great work begins with providing exceptional quality of hospitality assistance, hygienic food beverages, and most importantly, the utmost service to the guests. That's why we are ranked amongst the best budget hotel in Thane, and our patrons keep coming back for the warm hospitality that we offer.
AUTHENTIC REVIEWS FROM OUR SATISFIED CLIENTS
"Overall it was excellent. Would love to visit again"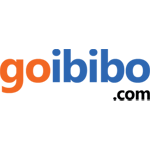 "It's Was Good Decent Hotel"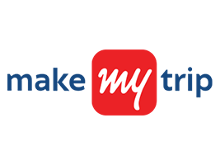 "Value for money!!!"

"Budget hotel in thane "

"Safe and best Hotel near Thane station "