The Most Budget Friendly
Business Hotel
in Thane

The Most Budget Friendly
Business Hotel
in Thane
The Most Budget Friendly
Business Hotel
in Thane

The Most Budget Friendly
Business Hotel
in Thane
The Most Budget Friendly
Business Hotel
in Thane

The Most Budget Friendly
Business Hotel
in Thane

The Most Budget Friendly
Business Hotel
in Thane
BOOK NOW AND GET 20% DISCOUNT ON ROOM BOOKING TILL 30 SEP 2023.
Thane is a beautiful city located on the outskirts of Mumbai in the western Indian state of Maharashtra. It is also known as the "City of Lakes" as it is inhabited by more than 30 lakes including the well-known "Upvan Lake" and the "Talao Pali Lake".
Besides the lakes, there is "Sanjay Gandhi National Park" the home of various flora and fauna which gives a luxurious green look to the city.
For making your visit mesmerizing and memorable, you have to reside in the best hotel in Thane that not only provides all the necessary amenities and services but is also a convenient location for travelling to any prime destination.
Hotel Alka is designed and structured, keeping the highest comfort level of the people in mind. Our concept is to provide premium hospitality services in an affordable pricing range that everyone can opt for, making it a budget hotel in Thane
The hotel comprises 30 A/C rooms designed with artistic pictures and soothing colours, and also two medium-sized banquet halls i.e. "Phoenix room" and the "Dolphin room" which is ideal for meetings, weddings, parties, etc.
We are a premium luxury hotel near Thane station that has the most easily accessible location surrounded by various modes of transportation and connectivity to other cities such as Mumbai and Navi Mumbai.
Well-known exhibition centres situated in Mumbai and Vashi, which is known for hosting international exhibitions, large trade fairs, and musical concerts are at 20 minutes proximity of our hotel.
The benefits of its location alone can be listed as follows:
It is a hotel near Thane station (one minute walk from the station)

It has access to various modes of transportations (Buses, rickshaws, taxis)

It is well connected to commercial hubs as well as residential areas.

It is surrounded by various shopping arcades (everything you need is available to you at 2-3 minutes walking distance).
We deliver unmatched hospitality and services such as high-speed wifi, 24x7 room service, and much more that too at an unbelievable price.
Hotel Alka will pamper you in every way right from beautiful interiors, multiple food cuisines, and eye-soothing combinations of lights. We are one of the best hotels in Thane that is famous for serving the spiciest flavourful cuisines.
Our experienced chefs will not fail to stimulate your taste buds with their exceptional dishes that ooze out authentic flavours. We are also equipped with an in-house bar where you can relax and enjoy the ambience.
We ensure that our guests have an amazing and memorable stay with us without worrying about the price, making Hotel Alka one of the best budget hotels in Thane
AUTHENTIC REVIEWS FROM OUR SATISFIED CLIENTS
"Overall it was excellent. Would love to visit again"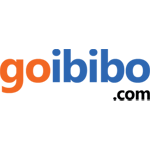 "It's Was Good Decent Hotel"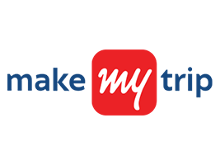 "Value for money!!!"

"Budget hotel in thane "

"Safe and best Hotel near Thane station "